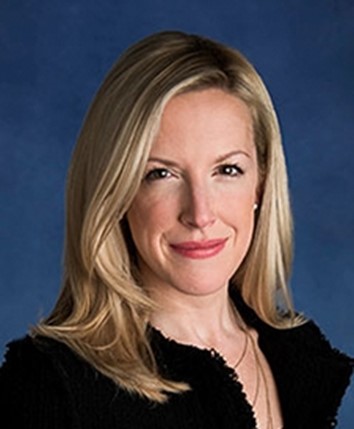 Caitlin Brodie Featured By Private Equity International
A member of Private Equity International's 40 Under 40: Future Leaders of Private Equity, 2022, Caitlin Brodie of Greenwich, CT, became a member of a very select club. The annual list recognizes and celebrates individuals who have made a considerable contribution to the asset class. The list also predicts who the most significant leaders in the asset class will be for years to come. To be selected as a member of Private Equity International's 40 Under 40: Future Leaders of Private Equity list, one has to be nominated by fellow private equity professionals.
Private equity professionals are asked to submit submissions based on skills such as:
Leadership Qualities
Displays of Innovation
Displays of Skills
Likelihood of Being an Industry Leader in The Years to Come
Caitlin Brodie of Greenwich, CT, was one of more than 300 nominations, which left the PEI editorial team to narrow down the field to 40. Along with Caitlin Brodie of Greenwich, CT, readers who view the list can learn more about investors, fundraisers, lawyers, dealmakers, and operators recognized by the committee.
Caitlin's selection comes on the heels of a promotion she received in January of 2022 to the Head of Americas Private Equity Investor Relations at The Carlyle Group. After nine years with the firm, Caitlin Brodie of Greenwich, CT, achieved several different milestones for the organization, but none more significant than her work to assist in the development of the fundraising program. The Carlyle Group recognizes Caitlin Brodie for turning fundraising into a global cross-sector function of the company. Caitlin's strategic approach to forming partnerships built to last with tailored mandates helped the firm achieve new heights in fundraising endeavors.
Other accomplishments noted by Private Equity International include:
Spearheading the largest strategic relationships in the Americas for Carlyle Group
Growing the service offerings of Carlyle Group
Led a four-year effort to institutionalize the Carlyle Group's approach to engaging large family offices.
Caitlin Brodie of Greenwich, CT, Featured in Wall Street Journal Article
2020 marked a unique year for businesses across the globe. Most companies were forced to switch to a remote work model in order to remain safe from the COVID-19 virus. While a number of challenges arose from this new work model, Caitlin Brodie of Greenwich, CT, was cited by the Wall Street Journal for her opinion on how an employee could still get recognized and climb the corporate ladder from their home office.
The job of getting noticed while working from home can be even more challenging for women. A study from FlynnHealthHolt cited in the Wall Street Journal notes that women are routinely judged more harshly than their male counterparts when it comes to politicking at work. This often leads to women taking a step back on phone calls or Zoom meetings, which can be counterproductive when looking to ascend into a leadership position.
Understanding how difficult it can be for women to reach roles of significant influence at top firms, Caitlin Brodie actively worked to help a female colleague at Carlyle Group Inc. stand out by speaking about her talents during a videoconference with a client considering additional Carlyle fund investment. Caitlin Brodie of Greenwich, CT, received training at Carlyle regarding unconscious gender bias in the workplace and how that unconscious bias can be overcome with the use of strategic language. By presenting the employee as a driver of results with outstanding analytical abilities, she positioned her colleague to excel and have her voice heard.
Caitlin Brodie of Greenwich, CT, is a firm believer in leaders leveraging their power to help others earn their spot at the table. Sometimes, exceptionally talented people need someone to speak up on their behalf in order to reach their full potential. Thankful for Carlyle's training on unconscious gender bias in the workplace, Caitlyn will always work to ensure that men and women receive equal treatment and equal opportunities to grow their careers.
The online model has, in many ways, helped to even the playing field as it has made it very clear who is pulling their weight and who is not. The pandemic has even improved managerial software that helps better track the working hours of all employees. With precise data to review, people in managerial positions can see who performs the strongest without any other factors playing a role. Caitlin Brodie of Greenwich, CT, also encourages women working remotely to make their presence known on every video call. Entering a call prepared and utilizing language that indicates strength can go a long way in helping a person get noticed by their bosses.
Caitlin Brodie of Greenwich, CT, Carlyle Group Bio
Reading Caitlin's bio on the Carlyle Group website will not only inform readers of the career path of Caitlin Brodie thus far, but it will also provide insight into Caitlin's education and responsibilities outside of work, which includes serving as a member of the Columbia University Young Leader's Council. Caitlin also sits on the New York Advisory Board of LIFT, which is a non-profit organization that works to end a cycle of intergenerational poverty.
Caitlin Brodie of Greenwich, CT, on LinkedIn
Want to learn more about the career path of Caitlin Brodie of Greenwich, CT? Visit her LinkedIn page to see the path she took to reach her current job role. LinkedIn is also the best place to stay up-to-date with the careers of other top influencers in the private equity sector.